OTPC Board of Directors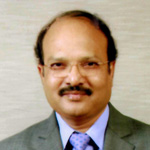 Mr. Shashi Shankar,
Chairman
Mr. Shashi Shanker is a graduate in Petroleum Engineering from Indian School of Mines, Dhanbad and MBA with specialization in Financial Management from IGNOU. Mr. Shanker did his GMT from IIM, Lucknow and Leadership Development Programme at ISB, Hyderabad under "Shangsaptak" programme.With an impressive professional experience of over three decades with ONGC, Mr. Shanker has wide exposure in diverse E&P activities and has been at the helm of drilling operations in various challenging assignments. A performer par excellence, he has received various awards notably "Young Engineer Award" and "Drilling Engineer of the Year 1998".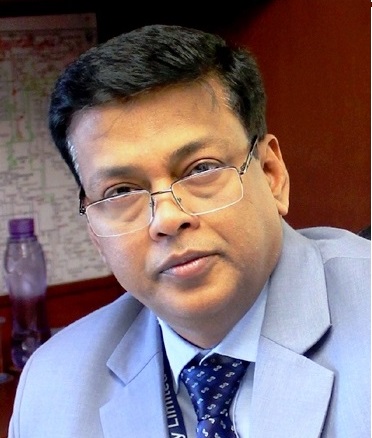 Mr. Satyajit Ganguly,
Managing Director
Mr. Satyajit Ganguly is a graduate in Electrical Engineering and has Post Graduate Diploma in Management. He has around 29 years of rich experience with various renowned power sector companies/authorities such as NTPC, CEA, Powergrid, Power Exchange, Lanco Power & Vedanta Group in various responsible positions. A professional with excellent exposure in Grid Management, Power plant operations, Power Trading, Policy & Regulatory Advocacy, Compliances, Business Development, as well as Business Expansion, Mr. Ganguly has also been a speaker in various national and international forums/conferences.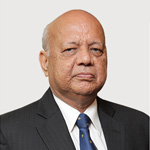 Mr.A.K. Purwar,
Director
Mr. A. K. Purwar, Master's Degree in Commerce from Allahabad University, has about 40 years of experience in Banking Industry. He served State Bank of India as Chairman for over three years. Prior to that, Mr. Purwar was the Chairman of a fully owned subsidiary of SBI, State Bank of Patiala.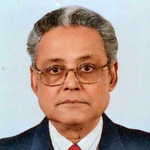 Mr.K.C. Lahiry,
Director
Mr. K.C. Lahiry, is the Nominee Director of Infrastructure Leasing & Financial Services Ltd. He has a rich and varied experience in Power Sector. He was Former Director (Power), Bharat Heavy Electricals Limited.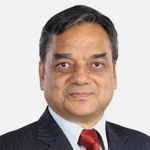 Mr. D. K. Mittal, an IAS officer of 1977 batch served in several key positions in the Government of India such as Special Secretary, Department of Commerce, Ministry of Commerce & Industries, Secretary, Ministry of Corporate Affairs and Secretary, Financial Services, Ministry of Finance.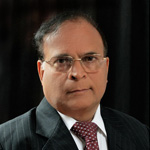 Dr. V. K. Garg, a PhD in Business Administration has served in the Energy Sector, Power and Oil, in various capacities at senior positions. Under his leadership, Power Finance Corporation made successful transition for Mini Ratna to Navratna PSU, the highest recognition for any public sector company from Govt. of India for its performance.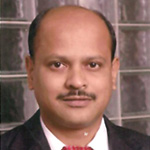 Mr. Milind Mukund Joshi,
Director
Mr. Milind Mukund Joshi is MBA from IIM Kolkata besides holding Degree in Engineering from IIT, Delhi. He has to his credit over 20 years of rich experience across operations and investments, principally in the transportation and energy sector. He has worked with GMR, Tata Power, Powergen and ICICI Limited in the past. He is currently associated with IDFC Alternatives Limited as Partner, infrastructure.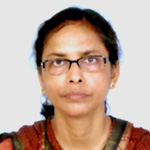 Mrs. Swati Ray,
Director
Mrs. Swati Ray, is B-Tech (Chemical) from University of Kolkata. She has over 30 years of wide experience of working in various Gas & Oil fields of ONGC in various capacities. She has successfully achieved many milestones in her fulfilling carrier with ONGC which includes handling of IOR / EOR projects in Assam, Integrated Turnkey Contract of Coal Bed Methane (CBM) starting from project conceptualization to project management, Well Services activities & contracts of CBM & MBA Basin etc. Currently she is looking after ONGC's Tripura Assets gas production operations at Agartala.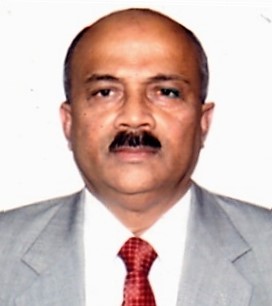 Mr. Jayanta Barkakati,
Director
Mr. Jayanta Barkakati is a graduate in Electrical Engineering from the Institute of Technology (BHU) and Post Graduate in Water Resource Development from the University of Roorkee with specialization In Planning, Management of Hydro Power Schemes, Construction Technique, Water Resource Structures and Investigation etc. Vastly experienced in the power sector, Shri Barkakati has extensively worked in all the leading hydro and gas based combined cycle projects of the North-east under various capacities. Prior to joining Tripura State Electricity Corporation Limited (TSECL), He held position of Chairperson of Assam Electricity Regulatory Commission (AERC) and Director (Technical), North Eastern Electric Power Corporation Limited (NEEPCO).
Note: * Mr. A.K Srinivasan ceased to be director of OTPC with effect from 16th November, 2017 persuant to resignation tender by him.
Note: * Mr. Dinesh K. Sarraf ceased to be Chairman of OTPC with effect from 01st Oct, 2017 pursuant to superannuation from the services of ONGC.
Note: * Mr. Shailendra Singh ceased to be director of OTPC with effect from 25th July, 2017 pursuant to withdrawal of nomination by Government of Tripura.